The Department of Sociology, Anthropology, and Criminology (SAC), the Center for Excellence in Teaching and Learning (CETL), and ITS Educational Technology (ITS-ET) have teamed up to develop the SAC CAT (Collaborative, Active learning, Transformational) Classroom in Bartlett Hall (Bartlett 1043).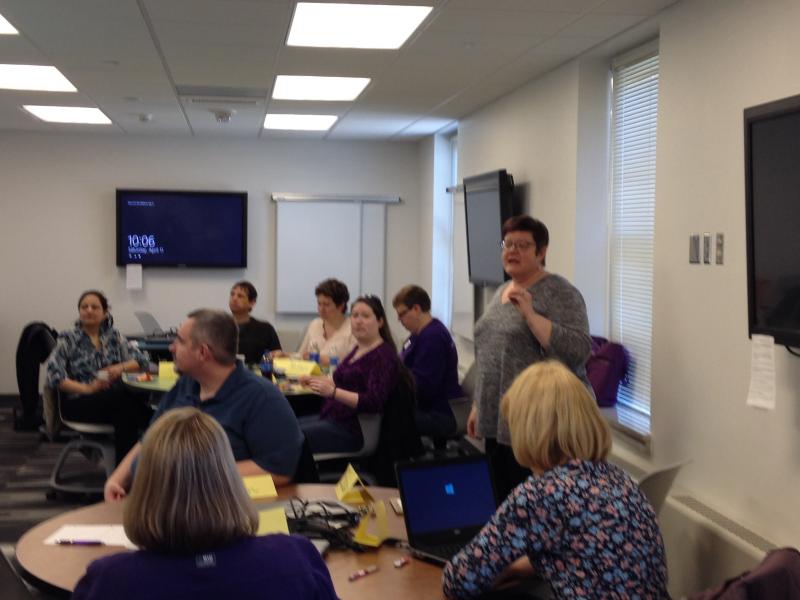 This classroom is based on a commitment to an active-learning pedagogical philosophy that infuses technology into collaborative learning spaces. It is designed to foster collaboration and student interaction with students and faculty in an effort to enhance student learning outcomes. This classroom contains four round tables that seat six students each and the instructor's station is at the center of the room. The room has a Smart Board at the instructor's station, and each table has 3 networked laptops and its own dedicated wall mounted monitor that can display data from a laptop on the table, the instructor's screen, or work from other laptops around the room.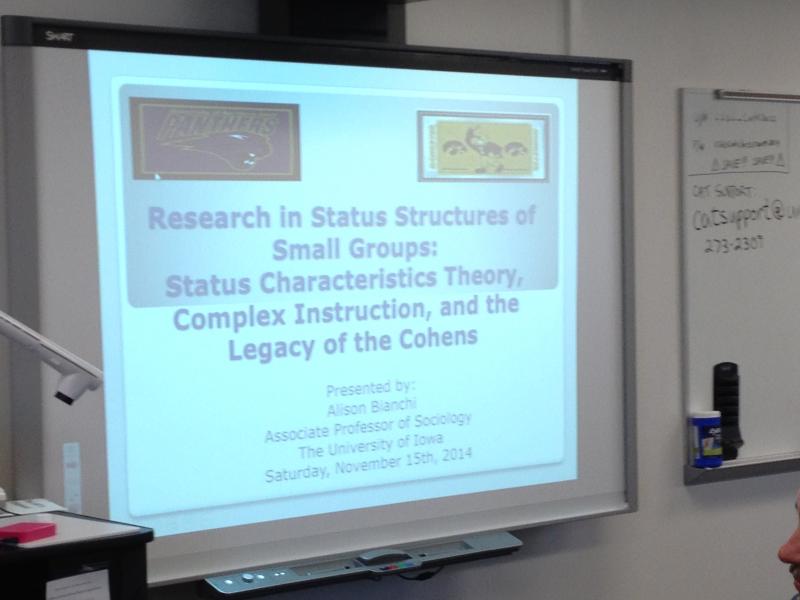 Because the CAT Classroom is deliberately designed to encourage active learning with technology, faculty using the space for their classes are required to be trained in the technological functions, as well as the pedagogical possibilities, of the room. View a short video of a few examples of similar rooms and teaching/learning strategies utilized. 
All UNI Faculty are eligible to be trained in the use of the CAT Classroom, and courses are scheduled through SAC. If you are interested in seeing the SAC CAT classroom, please contact the Department of Sociology, Anthropology, and Criminology. If you are interested in being trained to use the CAT Classroom, please contact the CETL at cetl@uni.edu.